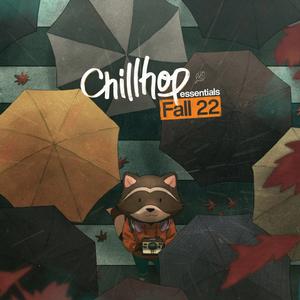 2LP released: Mar 17, 2023
| | |
| --- | --- |
| 1. | Green Valley Trail - Ruck P |
| 2. | Highland Park After Dark - Teddy Roxpin |
| 3. | Find Yourself - Blue Wednesday, Juniorodeo |

| | |
| --- | --- |
| 4. | Zero Point - Dryhope |
| 5. | Passing Storm - Thomas Prime, Moderator |
| 6. | Hayride - Florent Garcia, Anbuu |
| 7. | Maple Leaves - Stan Forebee, Inf |

| | |
| --- | --- |
| 1. | Makemesee - Tesk |
| 2. | It'Ll Always Be Alright - Masked Man |
| 3. | Lush - Zmeyev, Screen Jazzmaster, T.Check |
| 4. | Power Plant - Mama Aiuto |
| 5. | Moules Frites - The Doppelgangaz |
| 6. | Indifference - Magnole, Ben Bada Boom |

| | |
| --- | --- |
| 1. | Afterglow - Chromonicci |
| 2. | Everyday - Aves |
| 3. | Whales - Psalm Trees, Kristoffer Eikrem, Chico Balbin |
| 4. | Tendre - Evil Needle |
| 5. | In Between - Enluv, Molly Mcphaul |

| | |
| --- | --- |
| 1. | Chilling At Last - Emapea |
| 2. | Dishes - Middle School |
| 3. | Downhill - Leavv |

| | |
| --- | --- |
| 4. | Shakshuka - Philanthrope, Mommy |
| 5. | No Worries - J.Folk |
| 6. | The Birds Will Leave Soon - Fantompower |
| 7. | Beautifully So - Less.People |
VARIOUS ARTISTS
CHILLHOP ESSENTIALS FALL 2022 (VINYL)
| | |
| --- | --- |
| Label: | DIGGERS FACTORY |
| Cat No: | CR368 |
| Barcode: | 3760370263562 |
| Packaging: | 2LP |
Get cozy for fall with our all-new seasonal Chillhop Essentials 2022 compilation.
Soothing, laid-back lofi instruments welcome falling leaves and cozy hoodies. Quiet rains, games with friends. It's time for coffee or
tea and an evening of relaxation. With over an hour of beats and vibes, the song project includes an impressive list of producers.