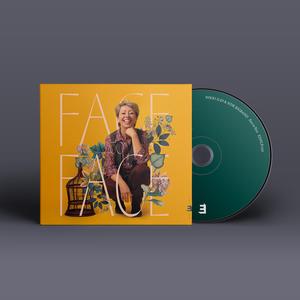 CD released: Nov 17, 2023
| | |
| --- | --- |
| 1. | Misfits - Nikki Iles, Ndr Bigband |
| 2. | Red Ellen - Nikki Iles, Ndr Bigband |
| 3. | Face To Face - Nikki Iles, Ndr Bigband |
| 4. | Wild Oak - Nikki Iles, Ndr Bigband |

| | |
| --- | --- |
| 5. | Big Sky - Nikki Iles, Ndr Bigband |
| 6. | The Caged Bird - Nikki Iles, Ndr Bigband |
| 7. | Hush - Nikki Iles, Ndr Bigband |
| 8. | Awakening - Nikki Iles, Ndr Bigband |
NIKKI ILES
FACE TO FACE
| | |
| --- | --- |
| Label: | EDITION RECORDS |
| Cat No: | EDN1231 |
| Barcode: | 5060509792337 |
| Packaging: | CD Sleeve |
Celebrating her 60th birthday, Nikki Iles, one UK's most unsung jazz virtuoso, is set to release
"Face to Face," collaboration with the illustrious NDR Bigband. This highly anticipated album
stands as a resounding testament to the unmatched quality, meticulous artistry, and
virtuosity of these extraordinary musicians. "Face to Face" marks a transformative turning
point, propelling her artistry onto a grand stage where it rightfully belongs. Her piano
compositions bear an unparalleled emotional depth, captivating listeners with each exquisite
note."
Joined by the NDR Bigband, known for their impeccable performances and musical
prowess, this album delves into the heart of contemporary jazz. Together, they craft a sonic
tapestry that redefines the genre and transcends conventions. Beyond a mere celebration,
"Face to Face" is a revelation of Nikki Iles' genius and a testament to her impact on the music
world. It offers an intimate encounter with her raw talent and undeniable charisma. With
each listen, "Face to Face" unravels the layers of Nikki Iles' musical brilliance, perfectly
complemented by the grandeur of the NDR Bigband. This album invites us into the magic of
true artistry.
"Face to Face" is an album that will leave an indelible mark on the world of jazz and beyond.