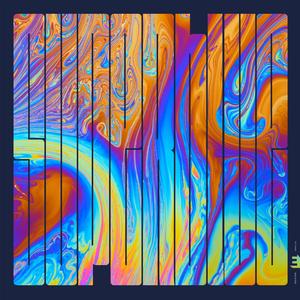 LP released: Sep 15, 2023
| | |
| --- | --- |
| 1. | Black Crow - Kurt Elling, Charlie Hunter |
| 2. | Freeman Square - Kurt Elling, Charlie Hunter |
| 3. | Naughty Number Nine - Kurt Elling, Charlie Hunter |
| 4. | Little Fairy Carpenter - Kurt Elling, Charlie Hunter |
| 5. | Bounce It - Kurt Elling, Charlie Hunter |
| | |
| --- | --- |
| 1. | Only The Lonely Woman - Kurt Elling, Charlie Hunter |
| 2. | Right About Now - Kurt Elling, Charlie Hunter |
| 3. | Not Here / Not Now - Kurt Elling, Charlie Hunter |
| 4. | The Afterlife - Kurt Elling, Charlie Hunter |
KURT ELLING
SUPERBLUE: THE IRIDESCENT SPREE
| | |
| --- | --- |
| Label: | EDITION RECORDS |
| Cat No: | EDNLP1218 |
| Barcode: | 5060509792092 |
| Packaging: | LP (100g) |
SuperBlue: The Iridescent Spree is the electrifying new album from jazz legends Kurt Elling
and Charlie Hunter, following the success of their eponymous Grammy-nominated debut
and acclaimed EP Guilty Pleasures featuring Nate Smith. With a vocal range that seamlessly
blends jazz, R&B, and funk, Elling is a virtuosic showman and deep collaborator with a
comedic edge. Hailed by The Washington Post as the most daring, dynamic, and interesting
singer in jazz since the mid-1990s, he and Hunter have pushed the boundaries of jazz and
lyrics to create a one-of-a-kind sound that is uniquely their own.
Teaming up with hip-hop masterminds Corey Fonville and DJ Harrison (Butcher Brown),
Elling and Hunter showcase their virtuosity, showmanship, and musicianship to offer a
deluge of roisterous funk, indelible beats, and all-too-current lyrics that will have you
grooving like never before. SuperBlue is more than just another jazz album. It's a punch in
your face, take no prisoners masterpiece that showcases the sheer talent, passion, and
unpredictability of these extraordinary musicians. Get ready to be blown away by the
brilliance of Kurt Elling and his collaborators in this groundbreaking project!