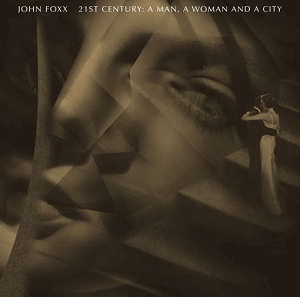 CD released: May 06, 2016
| | |
| --- | --- |
| 1. | John Foxx And Louis Gordon - A Funny Thing (The Pleasures Of Electricity, 2001) |
| 2. | John Foxx And Louis Gordon - Never Let Me Go (From Trash, 2005) |
| 3. | John Foxx And The Maths - Evergreen (Interplay, 2011) |
| 4. | John Foxx And The Maths - Interplay (Interplay, 2011) |
| 5. | John Foxx And The Maths - Catwalk (Interplay, 2011) |
| 6. | John Foxx And The Maths Featuring Matthew Dear - Talk (Beneath Your Dreams) (Evidence, 2012) |
| 7. | John Foxx And The Maths - Tides (The Shape Of Things, 2011) |
| 8. | John Foxx And The Maths Featuring The Soft Moon - Evidence (Radio Edit) (Evidence, 2012) |

| | |
| --- | --- |
| 9. | John Foxx And Jori Hulkkonen - Evangeline (Radio Edit) (2013) |
| 10. | John Foxx And The Belbury Circle - Almost There (2013) |
| 11. | John Foxx And The Maths - A Many Splendoured Thing (2016) |
| 12. | John Foxx And The Maths - A Man And A Woman (2016) |
| 13. | John Foxx And Robin Guthrie -estrellita (Mirrorball, 2009) |
| 14. | John Foxx And The Maths - The Good Shadow (Omd Remix) (Original On Interplay, 2011) |
| 15. | John Foxx And The Maths Featuring Gazelle Twin - Changelings (Evidence, 2012) |
| 16. | John Foxx And The Maths - The Shadow Of His Former Self (Adult. Remix) (Original On The Shape Of Things, 2011) |
| 17. | John Foxx And The Maths Featuring Gary Numan - Talk (Are You Listening To Me?) (2016). |
JOHN FOXX
21ST CENTURY: A MAN, A WOMAN &
| | |
| --- | --- |
| Label: | METAMATIC |
| Cat No: | META61CD |
| Barcode: | 5060079264029 |
| Packaging: | CD Regular |
21st Century: A Man, A Woman And A City highlights some of John Foxx's

best songs from 2000 onwards. These include his work with Louis Gordon,

John Foxx And The Maths and Robin Guthrie (Cocteau Twins) as well as

collaborations with Gazelle Twin, The Belbury Circle (Ghost Box), Matthew

Dear, Jori Hulkkonen and The Soft Moon. There are also two brand new John

Foxx And The Maths tracks - 'A Many Splendoured Thing' and 'A Man And A

Woman'. And two previously unreleased remixes by OMD and ADULT. The

album closer brings together John Foxx And The Maths with Gary Numan for

the first time on 'Talk (Are You Listening To Me?). The album's stunning cov-
er image was created by John Foxx for the project.