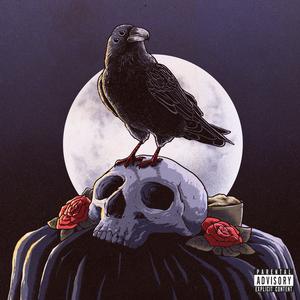 LP released: Apr 08, 2022
(Item no longer available)
| | |
| --- | --- |
| 1. | Intro |
| 2. | I Am The Wooden Door |
| 3. | Collapse The War Engine |
| 4. | The Escapist Featuring Crimeapple |
| 5. | Pathogen (Interlude) Featuring Yes Alexander |
| 6. | Don't Get Blood On My Gucci Featuring Demoz |
| 7. | Second Hand Smoke |
| 8. | The Death Of One Man Is A Tragedy, The Death Of |
| 9. | 10,000 Is A Statistic Featuring Boob Bronx |
| 10. | Manufacturing Consent |

| | |
| --- | --- |
| 11. | We Tolerate The Sickness (Interlude) Featuring Yes |
| 12. | Alexander |
| 13. | The Chariot |
| 14. | Albatross |
| 15. | Crematorium Featuring Pro Dillinger |
| 16. | Path Of The Beam |
| 17. | We Bow In Its Aura |
| 18. | Until The Void Consumes Us (Interlude) Featuring Yes |
| 19. | Alexander |
| 20. | Abdallah Azzam Brigade Featuring Recognize Ali, Demoz, Ill Bill, And Chinaski Black |
| 21. | The Great Derangement Featuring Thea Alana |
JEDI MIND TRICKS
THE FUNERAL & THE RAVEN
| | |
| --- | --- |
| Label: | IRON TUSK |
| Cat No: | IT2102LP |
| Barcode: | 860006192334 |
| Packaging: | LP Regular |
Our supplier has presented this title as available for us to order, we have it on backorder with them awaiting fulfillment. If there are any extended delays your order will be cancelled and refunded in full.
SOLD OUT
N/A
Vinnie Paz and Stoupe are back with their tenth
Jedi Mind Tricks studio album. Guest features
include ILL BILL, Recognize Ali, Yes Alexander,
CRIMEAPPLE, DJ 7L (of CZARFACE) and more.
Vinne continues to deliver raw sounds over
Stoupe production while bringing along some
old friends as well as some of the new voices
making noise in Hip Hop.