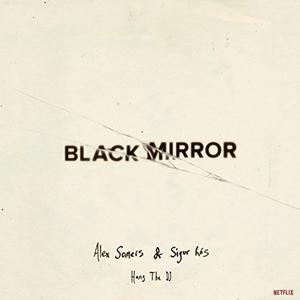 LP released: Jul 20, 2018
| | |
| --- | --- |
| 1. | All Mapped Out |
| 2. | Sorry |
| 3. | Hours, Days, Months |
| 4. | Into Place |
| 5. | Match (Sigur Ros) |
| 6. | Out There |
| 7. | Sleeps |
| 8. | See You |
| 9. | Treasured |

| | |
| --- | --- |
| 10. | Ruined It |
| 11. | One Year |
| 12. | Doubts |
| 13. | Three, Two, One |
| 14. | We Agreed |
| 15. | One, Two, Three, Four |
| 16. | There'll Be A Reason |
| 17. | End (Sigur Ros) |
| 18. | Over And Over Again |
SOUNDTRACK, SIGUR ROS, ALEX SOMERS
BLACK MIRROR: HANG THE DJ - MUSIC FROM THE NETFLIX ORIGINAL SERIES (LIMITED WHITE COLOURED VINYL)
| | |
| --- | --- |
| Label: | INVADA RECORDS |
| Cat No: | INV198LP |
| Barcode: | 5051083128452 |
| Packaging: | LP (0.2 g) |
Late last year Sigur Ros producer and frequent collaborator Alex Somers hooked up with the band once again to deliver original music for 'Hang The DJ', one of the flagship episodes of the most recent Black Mirror series.

Now his acclaimed score for the Netflix programme, as well as two new songs made in collaboration with Sigur Ros for the programme, is being released on vinyl and CD by Invada Records.

Somers composed the Black Mirror episode on the back of recent scores for the silent movie archive epic, Dawson City: Frozen Time, and Viggo Mortensen vehicle, Captain Fantastic, both of which have drawn wide praise. He also collaborated with Sigur Ros mainman, and boyfriend, Jonsi on the music for the US TV atomic bomb drama Manhattan.

Previously, in their Jonsi & Alex guise, the pair made the much-loved ambient masterpiece, Riceboy Sleeps, in 2009, with Somers going on to co-produce Sigur Ros' 2012 and 2013 albums, Valtari and Kveikur.

CD is presented as a digipack & the LP is pressed on white coloured vinyl and housed in a spined sleeve.